There's a lot going on in Altar Valley. Our District News page will give you a taste of why we are so proud of our students, our teachers, and our community.
Family Fun Night - Santa's Village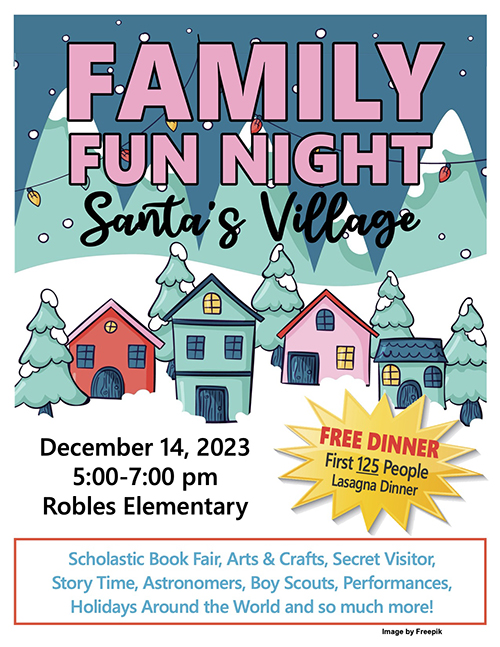 Join us at Robles Elementary for Family Fun Night on Thursday, December 14, 2023, from 5:00 to 7:00 p.m. Enjoy the Scholastic Book Fair, arts and crafts, a secret visitor, story time, astronomers, boy scouts, performances, holidays around the world, and so much more! The first 125 people will receive a free lasagna dinner.
Thank You!

November 9, 2023 
Dear Altar Valley Families, 
I am pleased to announce that the Altar Valley Override passed! The passing of the Override enables us to continue to maintain:
Free full-day kindergarten, 
Small class sizes,
Free athletic, and
Competitive staff salaries.
I am grateful to the Altar Valley community for your support of the passing of the Override and for the commitment to our children's education. The Altar Valley School District staff is committed to ensuring that our students will Build, Grow, Flourish, and Succeed at Altar Valley academically, socially, and emotionally. 
Again, I thank you for your support!
Sincerely,
Dr. Dave Dumon