Superintendent's Message
November 2023
Happy Thanksgiving!
A Season of Gratitude: Daily Ideas to Inspire Thankfulness
Happy start of the holiday season! As the weather finally starts to cool down from the hot summer days, we note a chill in the air as we get ready for school each morning. This means fall is finally on the way and fall means that the holidays are here!
Thanksgiving is my favorite holiday. It's a wonderful day to spend with family and friends, eating favorite foods, taking time to catch up with one another, counting our blessings, and watching the Detroit Lions play! Go Lions!
Thanksgiving season is also a great time to reflect on the importance of gratitude in our lives. As the AVSD superintendent, I want to encourage our community to embrace a spirit of thankfulness each day this holiday. Gratitude is a powerful force that can foster a sense of well-being, improve relationships, and enhance the overall quality of our lives.
To help you and your loved ones cultivate gratitude this Thanksgiving, here are daily ideas I plan to use with my family to inspire thankfulness this holiday season:
Gratitude Journal: Start a gratitude journal. Each day, write or draw one to three things you are thankful for. This can also be a great writing activity you and your child can do together.
Family Thankful Circle: Gather with your family and take turns sharing what your thankful for each night at dinner. I am thankful for the AVSD community!
Random Acts of Kindness: Perform a small act of kindness for someone in our community.
Connect with Nature: Spend time outdoors and appreciate the beautiful place that we live in. Take a walk, hike, or just sit and enjoy the scenery.
Support Local Businesses: Show gratitude to our local businesses by shopping or dining at them.
Express Appreciation: Tell a teacher, mentor, or colleague that you appreciate them!
Volunteer: Come volunteer in your child's classroom for an hour. Find a local charity or organization and offer your time to help others in need.
Mindful Moments: Practice mindfulness and focus on the present moment. Savor little things, like taking your dog for a walk or watching one of our beautiful sunsets.
Healthy Living: Be thankful for your body and health. Nourish your body with nutritious food and engage in physical activities you enjoy.
Cultural Exploration: Take time to learn about a different culture and its traditions. This can broaden your perspective and promote understanding.
Digital Detox: Take a break from screens and enjoy face-to-face interactions with friends and family.
Gratitude Art: Create art that represents what you're thankful for. It could be a painting, a collage, chalk art, or even a poem.
Read or Watch Inspirational Stories/Movies: Read books, articles, or watch movies about people who have overcome challenges through gratitude and resilience.
Meditation and Reflection: Dedicate time to meditate and reflect on the positive aspects of your life.
Plan a Gratitude Feast: Organize a Thanksgiving meal with friends and family, emphasizing gratitude during your feast. Come out to the free Altar Valley/Three Points Thanksgiving meal on November 23, 2023 11:00 a.m. to 12:30 p.m. at Robles Elementary Cafeteria.
Remember, gratitude can be practiced year-round. By incorporating some of these daily ideas into your life, you can make gratitude a habit that enriches your life and community.
Wishing you a Thanksgiving season filled with joy, love, and a profound sense of gratitude.
Happy Turkey Day!
Dr. Dave Dumon Superintendent
Superintendent
Altar Valley School District
ddumon@avsd.org
(520) 822-1484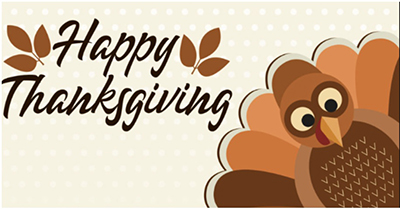 Continuation of 10% Maintenance and Operations Budget Override Special Election 10% M & O Override - November 7, 2023
The Altar Valley School District Governing Board is asking voters to reauthorize the 10% Maintenance and Operations Override. This override was originally approved by voters in 2002 and reapproved in 2008, 2014, and 2019.
This is a renewal of the current override, if renewed there is no change to local property taxes. This is not a new tax. The estimated tax rate for the override will be $0.88 per $100 of assessed valuation. The average estimated costs to homeowners will be approximately $63 a year or $5.25 a month.
Renewal of the override will help us maintain:
Free full day Kindergarten
Competitive teacher and staff salaries
Small class sizes
Free athletic programs
Below are some frequently asked questions:
What is a budget override?
Overrides are used to provide additional funding to support what happens in our schools. The state has set a base support level of funding for all Arizona schools. Acknowledging that communities may want to provide their children with more than the minimum level, the state allows school district to exceed the minimum with a voter approved budget override.
Why is the school district asking voters to approve the continuation of the override?
The election is to renew the override already in place. Overrides must be renewed at least every five years to avoid funding cuts.
If approved by voters, what will be the cost of the override to Altar Valley homeowners?
This is a renewal of the current override, if renewed there is no change to local property taxes. This is not a new tax. The estimated tax rate for the override will be $0.88 per $100 of assessed valuation.
The estimated cost to an owner of a home with a limited property value of $71,438 would be approximately $63 a year or $5.25 a month.
The 10% Maintenance and Operation budget override would continue funding for programs currently serving District students listed above.
When will the election be held?
The election will be held on Tuesday, November 7, 2023. The deadline to register to vote is October 9, 2023.
Points of Pride at Altar Valley School District
Dear Altar Valley Families,
I am excited for the start of the 2023 – 2024 school year! The AVSD staff is ready to welcome students back to school with a continued focus on building relationships with our community to ensure academic growth and success. If you are a returning family to AVSD, I can't wait to see you soon and if you are new to AVSD, I look forward to meeting you!
The first day of school is Thursday, August 3. School hours are listed below:
Altar Valley Middle School 7:30 a.m.-2:30 p.m. Monday – Thursday, 12:30 p.m. Early Release Fridays
Robles Elementary 8:45 a.m.-3:45 p.m. Monday – Thursday, 1:45 p.m. Early Release Fridays
Early Release Fridays start August 4, 2023
In the past year there have been many points of pride at Altar Valley School District that I'd like to bring to your attention:
Earning a "B" school rating for Altar Valley Middle School.
Earning 4 out of 5 stars for the Robles Elementary preschool program on their most recent Quality First assessment, narrowly missing out on being a 5-star program.
Recognizing two award-winning teachers for the 2022-23 school year at Robles Elementary:

Three Points VFW Teacher of the Year, Marisa Soto, first-grade
School Connect Hero Maker Award Winner, Elizabeth Cranford, Reading Interventionist

Partnering with United Way to provide a Family Resource Center at Robles Elementary. More information coming soon.
Receiving the Certificate of Excellence in Financial Reporting for the last 17 years.
Identifying a new math curriculum, Illustrative Math, which will be implemented this school year.
Upgraded facilities by painting both schools with plans for new cafeteria tables and roofs.
We remain proud of several other important programs and services provided to the AVSD community:
Providing free services (no cost to students and families):
Breakfast and lunch for all students.
Full-day kindergarten for all students. Sports for middle school students.
Partnering with Pima County Community and Workforce Development to provide summer work opportunities for students in our community between ages 14-18.
Continuing emphasis on small class sizes with an average of only 25 students in a class.
Proud partner and host of the Annual Community Festival.
Maintaining competitive teacher and staff salaries to recruit the best staff.
Hosting Family Fun Night provides opportunities for families to enjoy a night out at the school with food and fun activities.
Maintaining one of the newest and most well-maintained fleets of all air-conditioned buses in Pima County.
Providing free before and after school opportunities that include fun activities, tutoring, and snacks.
Providing one-to-one technology devices for all K-8 students.
Providing a free STEM-focused summer school.
At Altar Valley, our goal is to provide a personalized experience where everyone knows your name and makes you feel part of the fabric of our small, but special school community. To maintain this environment and to continue the great services and programs described above, on November 7, the Altar Valley School District Governing Board is asking voters to reauthorize the 10% Maintenance and Operations Override. This override was originally approved by voters in 2002 and reapproved in 2008, 2014, and 2019. This is NOT a new tax; it is a continuation of an existing tax to maintain our current standards.
Thank you for your continued support and partnership in creating a thriving community of learners.
Sincerely,
Dr. Dave Dumon
Superintendent
Altar Valley School District
ddumon@avsd.org
(520) 822-1484
DR. DAVID DUMON COMPLETES AASA NATIONAL SUPERINTENDENT CERTIFICATE PROGRAM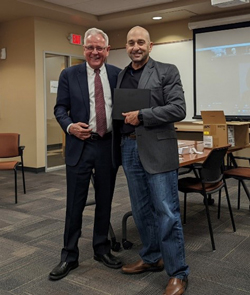 The American Association of School Administrators (AASA) selected 30 superintendents from across Arizona to participate in the National Board Certification Program, a 20-month professional experience designed to bolster the effectiveness of superintendents across the nation. The program followed a cohort model and supported leaders with the knowledge, skills, and practices to advance, guide and support superintendents to be future-ready as they enhance learning opportunities for students. The AASA National Superintendent Certification Program provided a real-time focus on key issues that superintendents are facing today. Congratulations, Dr. Dumon!
CONGRATULATIONS, DR. DUMON!
Congratulations to Dr. David Dumon for being selected to receive ASA's All Arizona Superintendent Award for the Small Size School Districts.
Dr. Dumon is superintendent of the Altar Valley School District in Tucson, Arizona. Dr. Dumon and the Governing Board have developed a strong rapport that centers on common goals around students achievement and an understanding that the schools are social and cultural anchors in the small community of Three Points. Within the first year, he and his board created a strategic plan that focused on students achieving both personal and academic excellence. The strategic plan has guided the district toward their goals and is revisited frequently with stakeholders.
Dr. Dumon identified, adopted, and implemented a comprehensive core reading program during the beginning of his tenure. He led the restructuring of the K–8 literacy instruction to include rigorous Tier I instruction and targeted Tier II and Tier III interventions.
He is involved with professional development, instructional coaching, and implementation of DIBELS benchmark screening for teachers and administrators. He believes data should be used to guide teaching, learning, and professional development.
The district is a key partner in the annual Three Points Community Festival where Dr. Dumon serves on the planning committee. At this annual event, the Three Points community, a rural, unincorporated area 25 miles west of Tucson come together. Board members, staff, and community partners come together each Thanksgiving to cook, serve, and enjoy Thanksgiving dinner for families in need. During the pandemic Altar Valley School District partnered with Pima County and provided fresh food boxes to more than 30 families each month.
He is guided by the word of Lewis Carroll, "If you don't know where you are going, any road will get you there." Dr. Dumon cares deeply about teaching and learning. He appreciates school isn't easy for everyone (him included) and that each child has a right to quality instruction. He visits classrooms, playgrounds, and attends extra-curricular events and enjoys taking on the role of motivator-in-chief. You may see him as Professor "Dumon"-dore from Harry Potter, reminding Altar Valley School District students that they have the magic within them to succeed, the Last Jedi inspiring students to find the force within themselves to achieve, or putting the "Super" in Superintendent as Altar Valley Man.
Altar Valley School District is a social and cultural anchor in the Three Points community. It serves nearly 600 students, encompassing nearly 700 square miles of high Sonoran Desert and mountains situated between metro Tucson and the Tohono O'odham Nation.